SCION AND RELATED SCULPTURE
– The Scion series and related works is an ongoing sculptural investigation concerned with ideas around the garden and the gardener, with particular interest in the boundary line, as an essential divisional aspect that allows the idea of the garden to exist. The garden is, as its etymology suggest (
Garten, Gart, Enclos
; a regulated, enclosed space that is regularly cultivated and controlled), primarily defined by its boundary wall.
In creating these ribcages, segments of branches of the required shape and size were collected from interstitial areas in the area of Johannesburg in which I live. Johannesburg is a city that is characterized by its proliferation of boundary walls; a divisional impulse that creates a landscape that is as rich in areas of care and control (the garden) as it is in interstitial areas associated with collapse, criminality, homelessness and institutional neglect (the urban wilderness). The fragments that makes up Scion were taken from these areas (from small heaps of garden refuse left on sidewalks for collection, illegally dumped, or from dead branches left untended in areas of neglect); they have either literally been expelled from the garden, or have existed outside of the 'body politic' as it plays itself out in the urban landscape.
These small arboreal fragments were then laboriously grafted onto one another to create the form of a human ribcage, which was in turn cast into bronze. The practice of grafting is as widely used in horticultural field as it is in the field of medicine, due to the regenerative qualities of bone. Despite the skeleton's symbolic association with death and the demise of the living body, bone lends itself particularly well to the process of grafting. Unlike many other tissues, bone has the possibility to regenerate completely if provided space to grow. In the case of bone grafts, a scaffold material is grafted onto the bone, and with time particles of the native bone migrates into the tissue of the grafted material, eventually the native bone will replaces the graft material, resulting in a fully integrated region of new bone.

The practice of grafting, both in the medical and horticultural fields, negates notions of the individualized, separate body. Grafting implies a questioning of the pure, of essence; it implies the loss of individuation and categorization in favour of hybridized complexity, ambiguity, fertility and reparation. Grafting works across the skin, blurs clear categorization, and collapses the distinction between binary differences, particularly between the human and the non-human, the living and the dead, the body and the landscape.

Scion (child) detail, 2013
Bronze
24 x 37 x 21 cm
Scion (Mother and Child), 2013
Bronze
44h x 56w x 53cm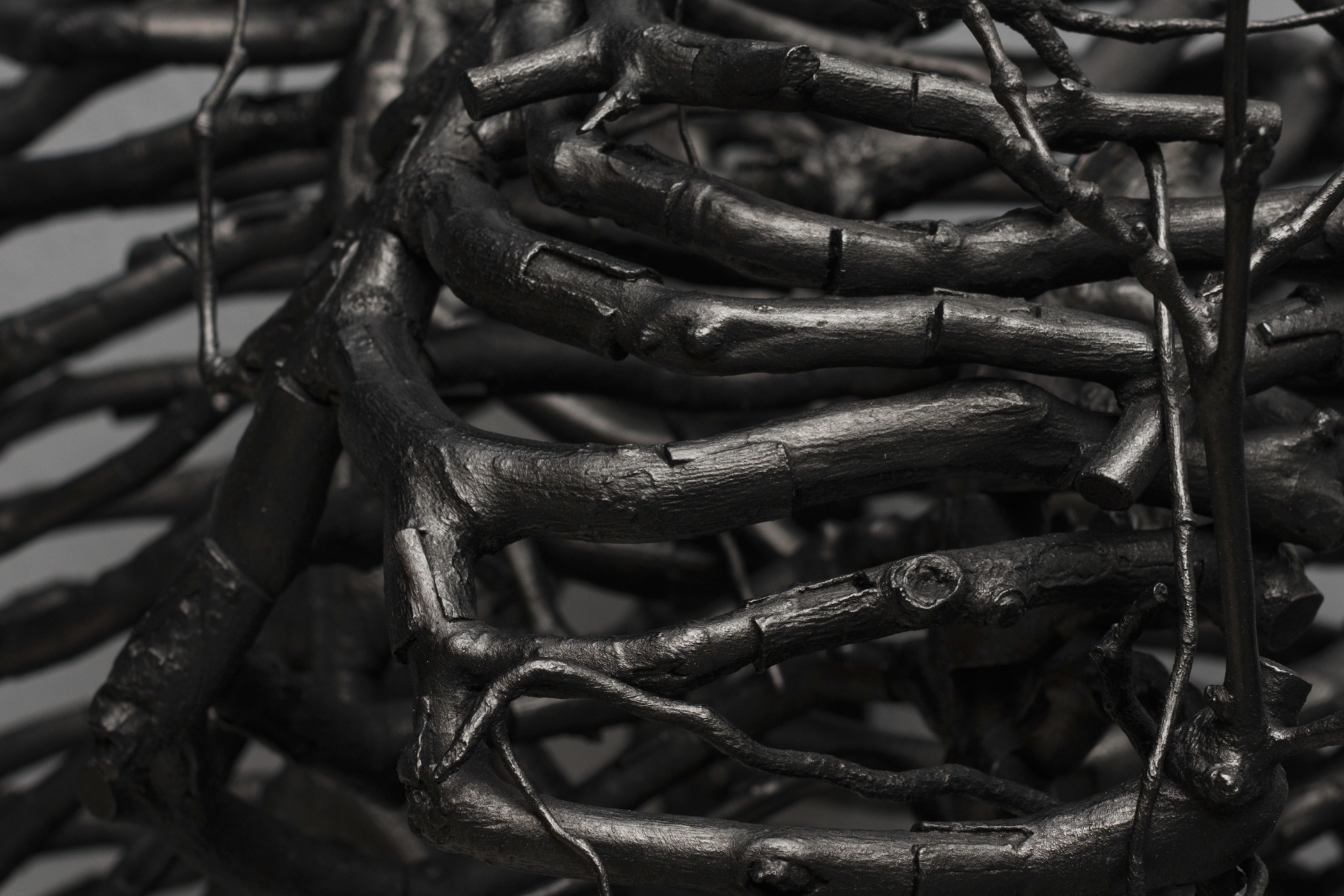 Animal (Double View), 2015
Bronze
28x40x34cm (ed of 5)
2015
Bronze
35 x 25 x 24cm
Scion (Graft) 2015
Bronze
70x100x30cm
Edition 1/1
Scion, 2011
Bronze
70x100x30cm